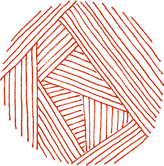 Pen and Paper.
Not just an old man's motto: It's a good idea to have pen and paper ready. Sketching helps thinking. Also: Thinking helps sketching!
Hands-on!
It began with FischerTechnik in the '80s and electronics lessons in the 1990s. I hacked plotters, receipt printers and CASIO keyboards. And Arduino is more than a geeky RGB lightshow driver.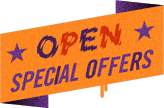 Layman's
Typography.
Not everyone does pro­fes­sional type­setting. This often leads to un­con­ven­tion­al designs — like every-day typography for small shops and snack stands. Good or evil? I like it.
Clarify
and Ornament.
Initially influenced by the works of Georges Remi a long time ago, I love illustration, and I think it shows.

Data Repurpose.
Data on the net: It may sit in places where you would not expect or find it. There is huge potential in scraping, enriching, recontextualizing it for artistic gain or otherwise. Ask me how I have done both.

Living in the
Post-geo Age.
Mobile anything: We form tools, then tools form us. Is pain involved? Who will need which exits? Will ubiquity become a four-letter word? Let's find answers.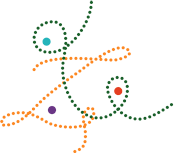 Border Check.
Music, Games, Architecture, Cognitive Sciences: A stroll through adjoining disciplines brings new forms, ideas, and ways of doing things.
values, topics and inspiration.
It's the current, minified list of things I find important, inter­esting and worthwile.
The Mythical
Man-Month.
A 1975 book by Fred Brooks about software development and project management. I have read it, because project managers rock. Have you?
Developers.
I have always enjoyed working closely with software engineers. Maybe it's because we share something.
Data Longevity.
Once it's out there, it's out there — But data entropy and loss is a universal phe­nom­e­non. What is the role of the medium itself? What can be done to emphasize, minimize?